This A/W season, metallic clothing seems to be a mahoosive trend among fashionistas!
I have to admit, I love them too! If you love the pizazz and wow-factor that comes with metallics, then read on, as this blog post will be one for you!
Metallic clothing is currently evident in a lot of different high-street stores both online and in-store, including Very. However, it is proven that this is a trend that is not a phase. Recently, designer Tom Ford featured metallic pieces within his current S/S15 runway collection that proves that this dazzling trend is here to stay.
Tom Ford S/S15 collection pieces!
In addition, designer label, Rodarte has also led the way with the metallic trends on the latest catwalk show, putting a feminine spin on the trend.
Rodarte S/S15 collection pieces!
As well as fashion designers, celebrities are also influencing the trends as they are seen out and about displaying their jazzy metallic attire!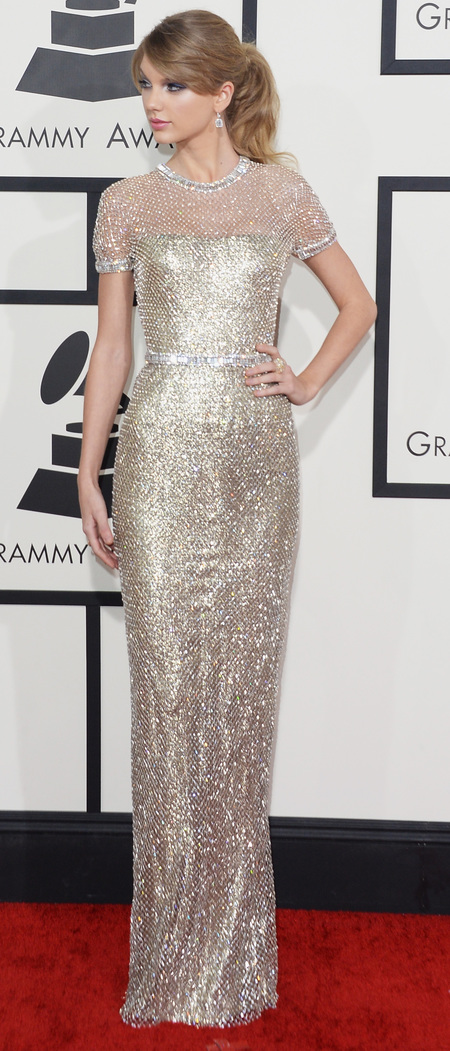 Taylor Swift!
Beyonce!
Ariana Grande!
Recently, Very have just released their A/W14 lookbook for you to have a nosey at, and see which pieces you will be ogling this Christmas season! Go on, I dare you! I recommend you check out the Definitions Gold Shift Dress for £39! Such a bargain for such a great statement piece for your wardrobe! Would look amazing with a pair of black heels on a night out or Christmas party! Plus, even better you don't really require jewellery and accessories! The dress speaks for itself!
Very Website
<< Check here to see when the lookbook goes live!
I would love to know what your favourite outfit is from there, or indeed what your favourite outfit is from the images I have featured within this post! I personally love Ariana's co-ord combo.. looks amazing!
I x